For more than two years, I've worked at as a Senior/Lead designer, being in charge of the interface and experience of the website.
In its latest interaction, I've been the lead on the website design team. The result is a website that's fully responsive, updated with the new visual branding and with an optimized checkout journey.

The new structure was carefully planned to make sure the website was integrated with the Hive App and provided the best experience possible for the user.


Site Map
A new website was planned to include all the possible interactions new and existing users could have with the checkout process.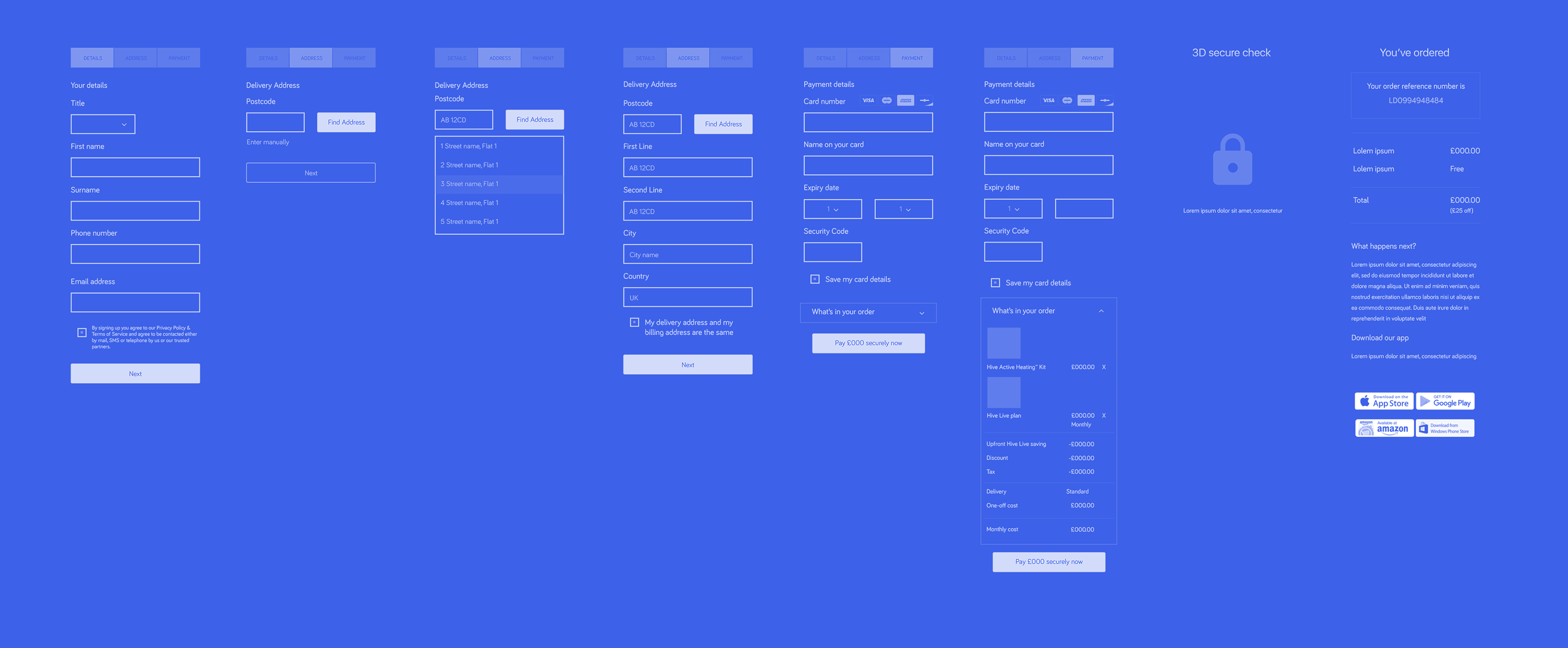 Home page
The new home page displays all the information you need to know more about the Hive products and a quick navigation to all the available products and plans.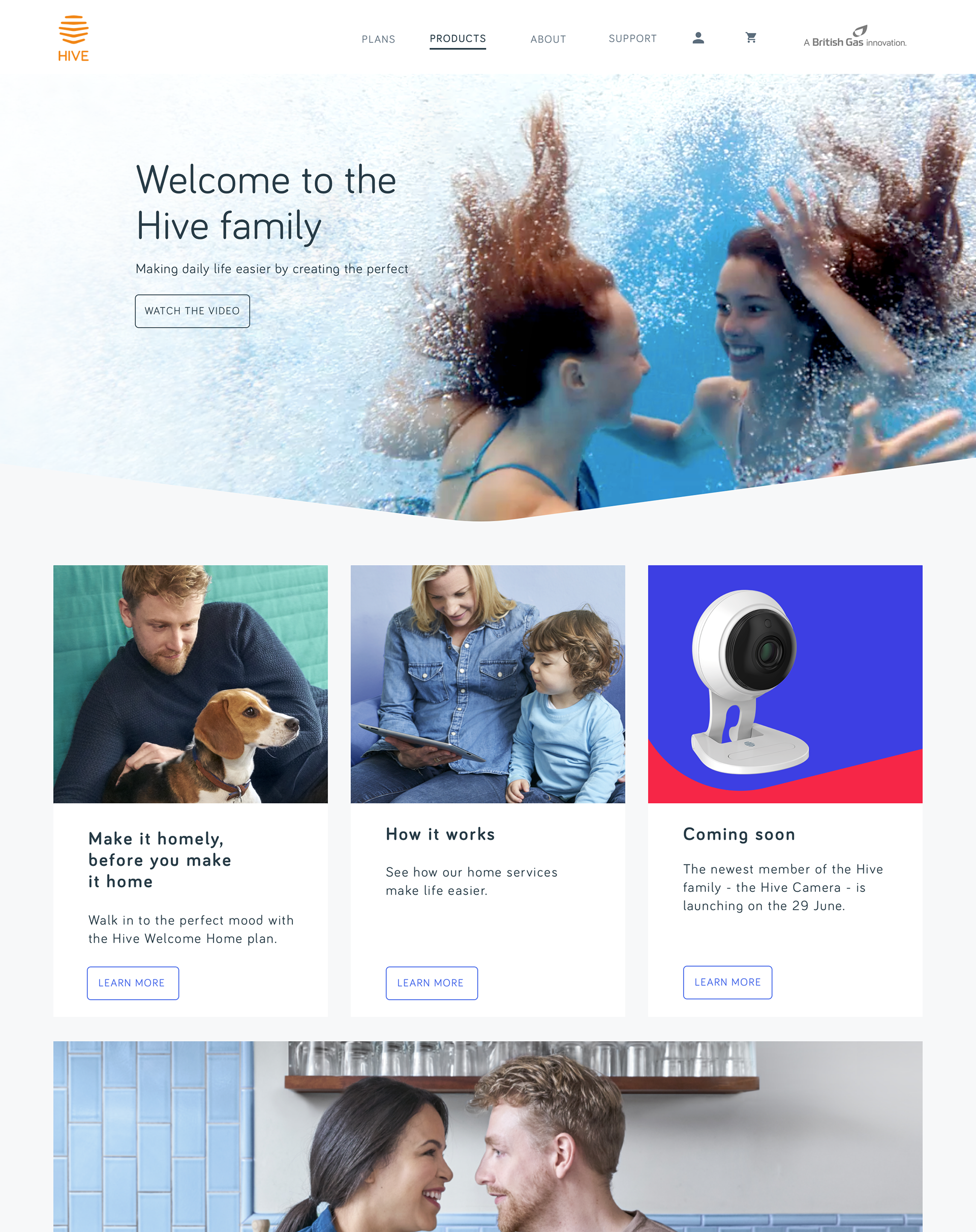 Desktop designs
All information about Hive products and experience is displayed in a clear, simple and colorful way, keeping it in line with the new visual brand guidelines.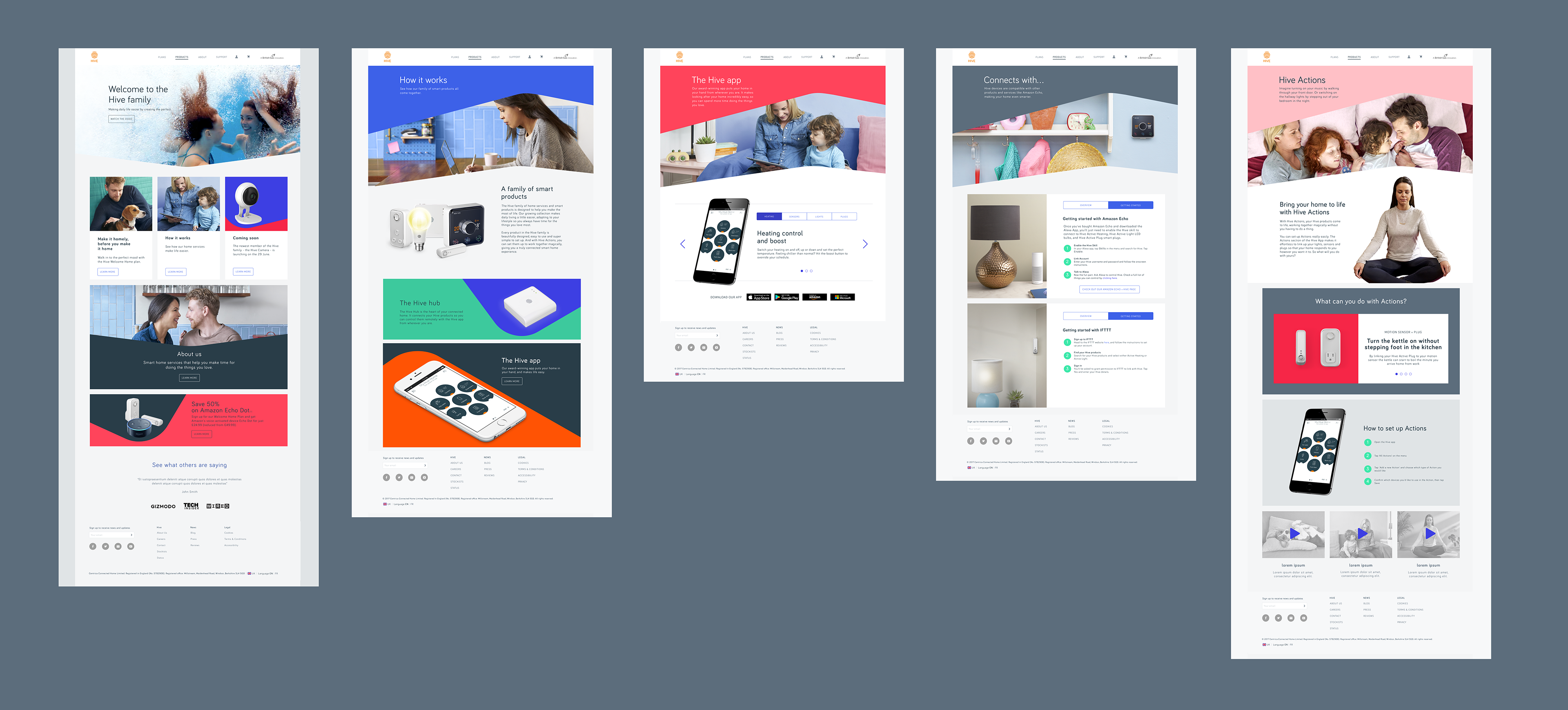 E-commerce
All the e-commerce pages were redesigned to provide a clearer, quicker and more elegant journey through the buying process.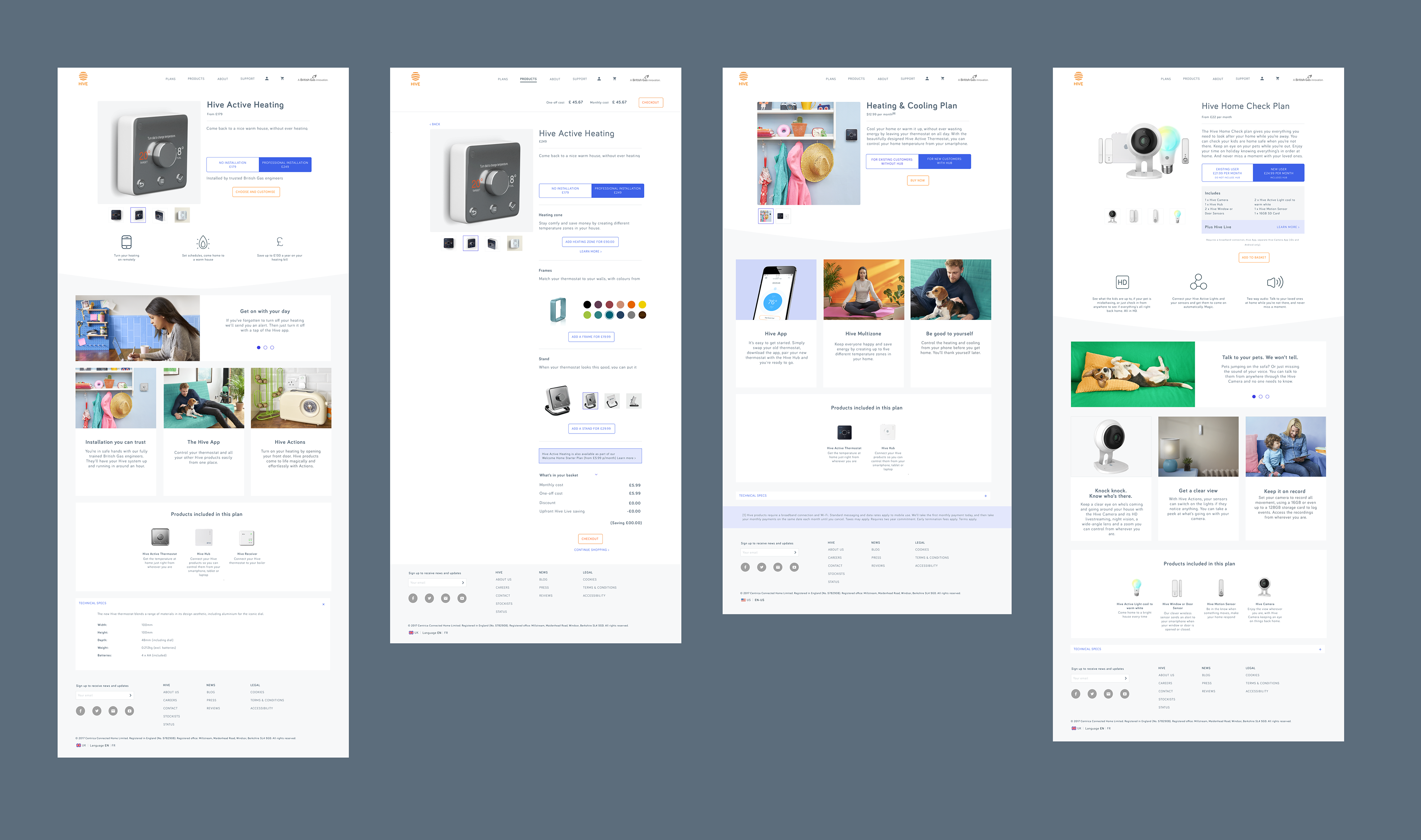 Mobile designs
The website was fully responsive and the mobile pages were designed to be simple, effective and less cluttered than the previous version.