For more than two years, I've worked at as a Senior/Lead designer, being in charge of the interface and experience of the website. I started when the Hive website was a showcase to one only product, and helped it evolve to a full e-commerce solution.
In its latest interaction, I've been the lead on the website design team. The result is a website that's fully responsive, updated with the new visual branding and with an optimised checkout journey.
What I did at Hive
Management 
I managed Hivehome.com website's design team (Product designer, Digital designer, UX researcher). On a regular basis I had to attend meetings with Head of Web, Brand, Marketing and various Stakeholders. Besides designing experiences, I also had to gather requirements and eventually dealing with Engineers and QA Team, making sure they followed our design guidelines.
UX/UI design
I was involved in User labs, helping UX researcher, taking notes, creating personas and analysing data together with the team. I generally kicked off the projects following meetings with Stakeholders. I worked closely with my team making sure our designs met business requirements and goals. We run regular User labs and iterated wireframes and UI designs according to the results.


From Showcase to E-Commerce
My main task at Hive was to help the website to change from a simple product showcase into a e-commerce solution were users could have access to the new Hive product family.
Me and my team created wireframes, prototypes that undergone rigorous user testing. A new user journey was created keeping in mind the specific needs of the company and of our customers.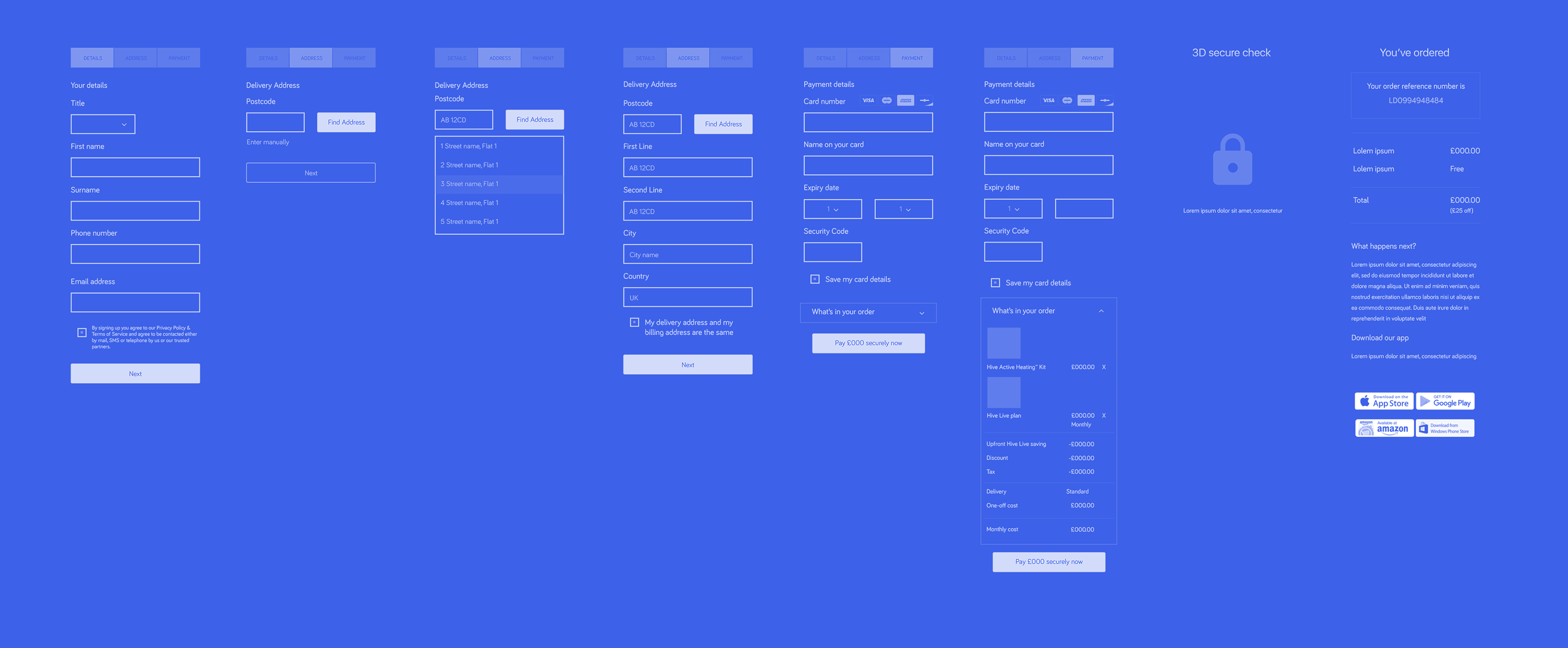 Home page
The new home page displays all the information you need to know more about the Hive products and a quick navigation to all the available products and plans.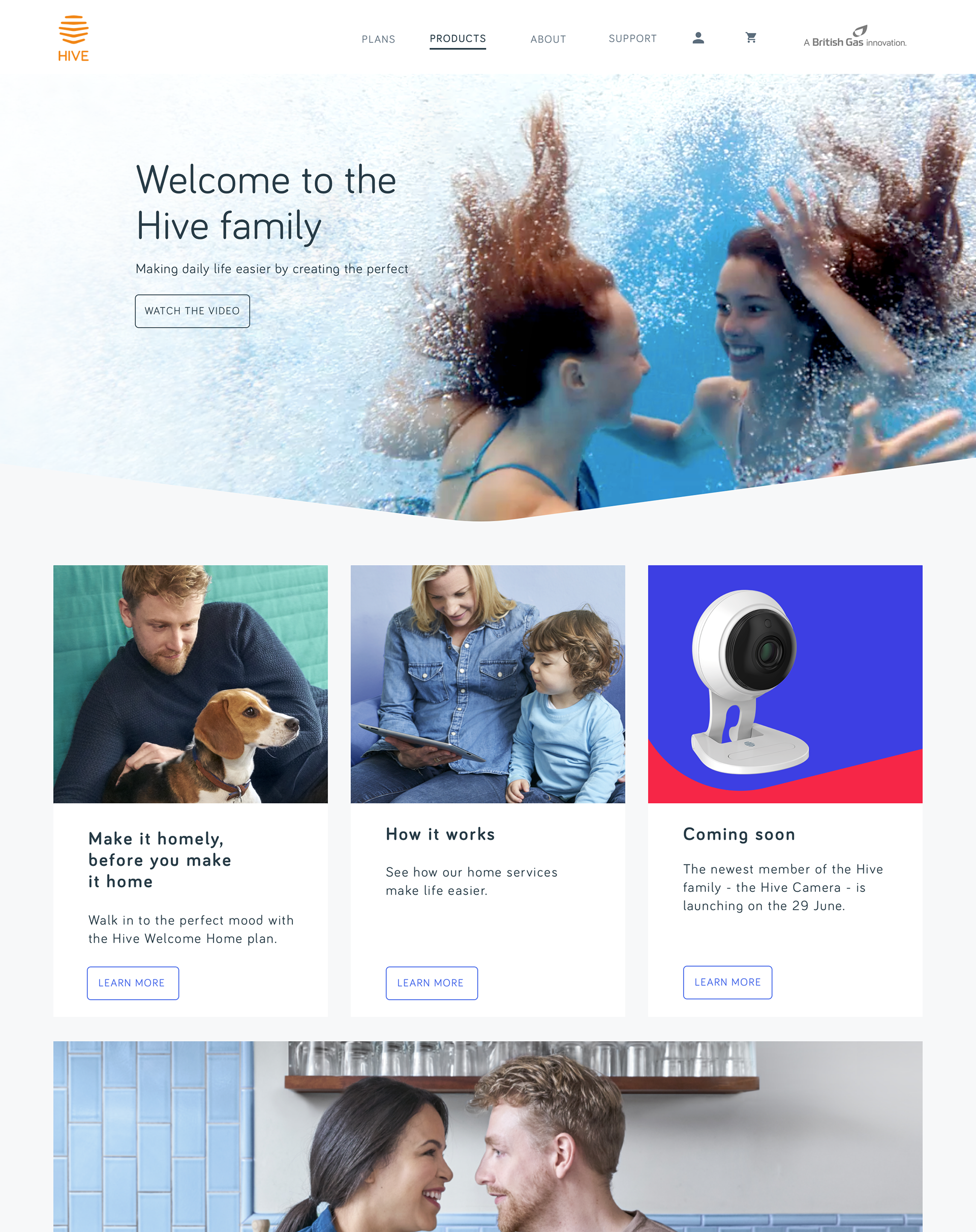 Desktop designs
All information about Hive products and experience is displayed in a clear, simple and colorful way, keeping it in line with the new visual brand guidelines.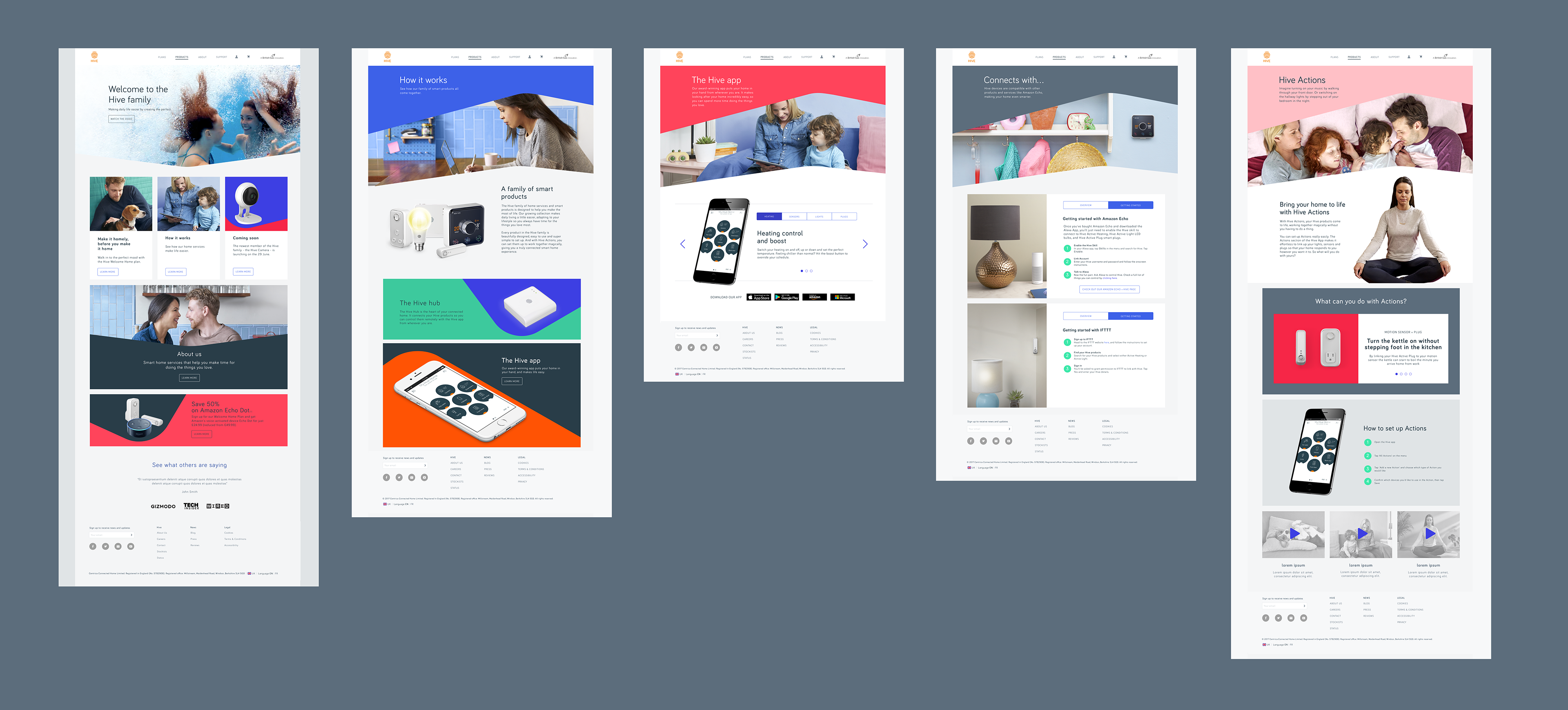 E-commerce
All the e-commerce pages were redesigned to provide a clearer, quicker and more elegant journey through the buying process.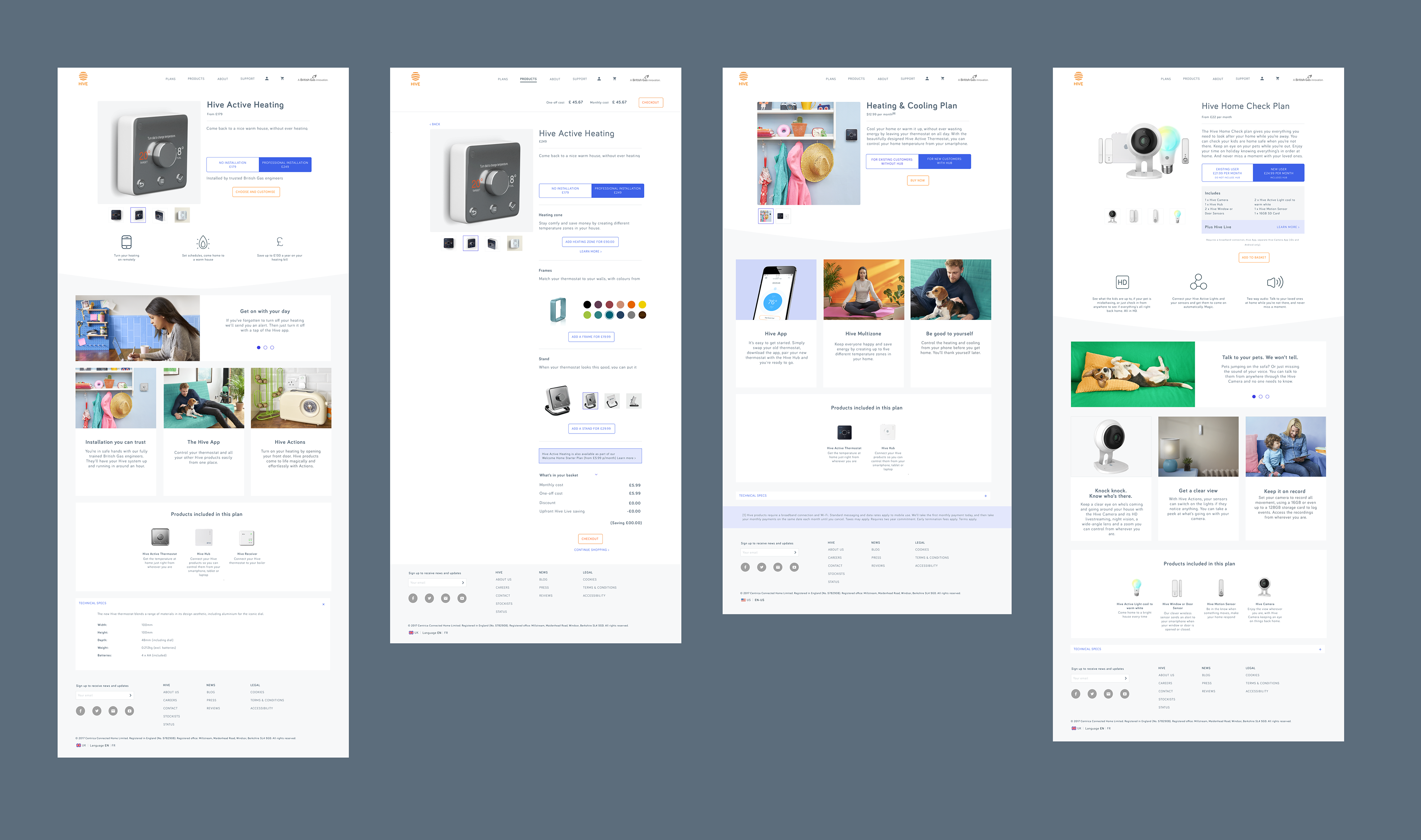 Mobile designs
The website was fully responsive and the mobile pages were designed to be simple, effective and less cluttered than the previous version.
New Visual Identity
We also had to adapt the new brand guidelines into the website, creating templates and animations that would mirror our offline campaign.